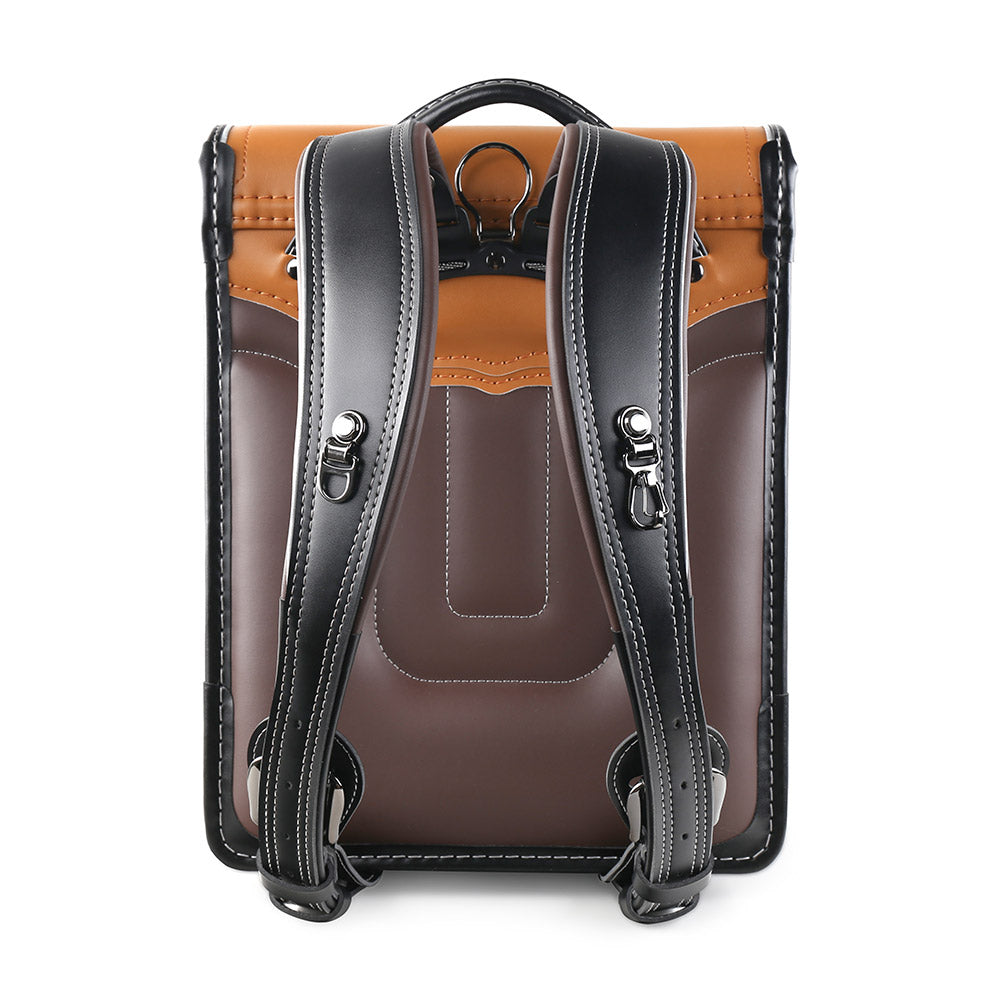 (FY2023) Coulomb, Cadenza series, engineer model, 3 colors available [BL.RX.0043]
Coulomb engineer
The point is the original "hexagonal" cover stud. Designed with attention to detail such as glitter parts.
Black parts that create a sense of unity with the body make the gentle camel stand out.
| | | |
| --- | --- | --- |
| | | |
| 117K camel | 101BK black | 130SI Camel x Silver |
・Detail・
(1) Black nickel metal fittings. The points of Naskan and D-can are glossiness and corrosion resistance.
(2) Kabuse is waterproof, water repellent and antibacterial.
(3) A backrest made of high-grade water-repellent and breathable antibacterial deodorant material.
(4) Shoulder belt that can move left and right, according to the growth of the child.
(5) The combination of silver and black is not too bold and reflects the temperament of the school bag.
(6) A unique hexagonal stud with an industrial style.
(7) Attach D-Kan / Naskan for security items to the shoulder belt.
(8) The small gusset is a style that allows you to adjust the belt. Can be expanded up to 6 cm.
(9) The cover lock is a type that automatically rotates and closes with a single touch.
(10) A hexagonal name frame that reflects the Kabuse studs.
(11) Gentle black and gray plaid lining pattern.
[x] Line breaks
Replace with tag [] Replace URL with link tag