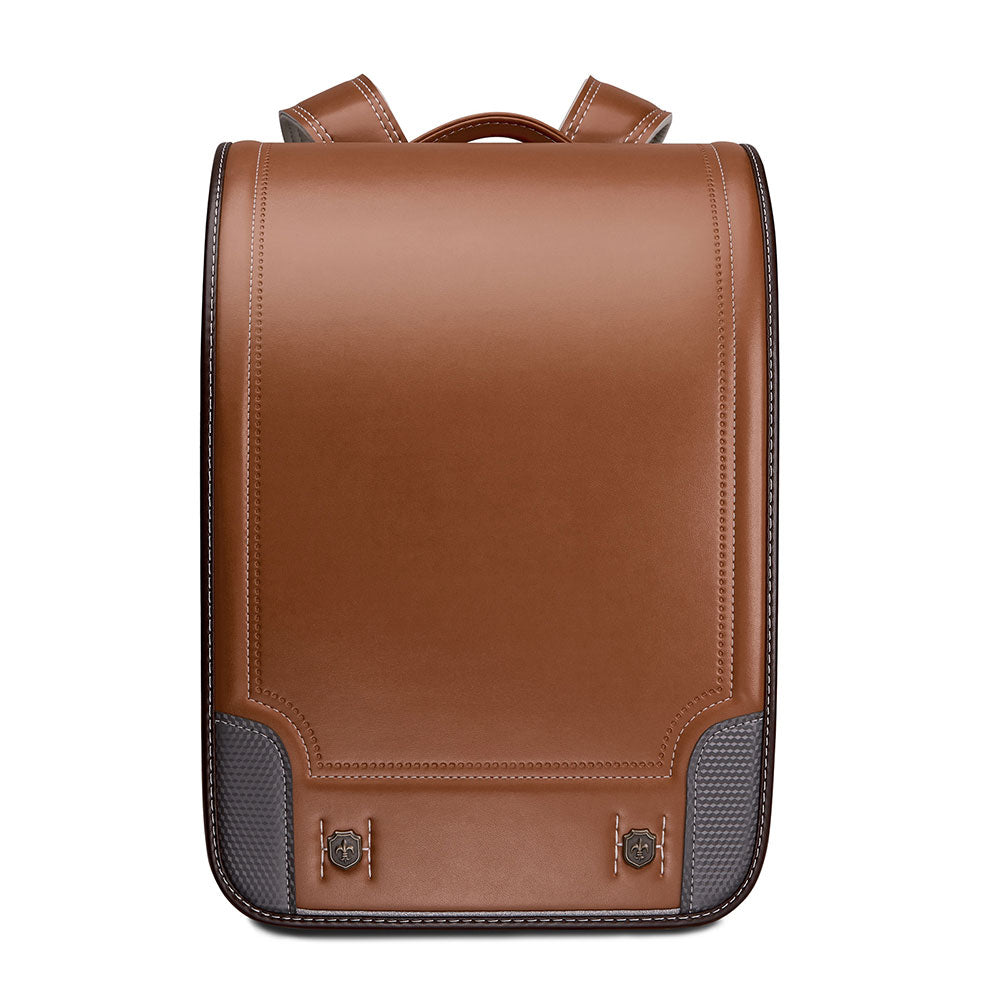 [Coulomb, ODM series, lucky weave model, 2021, 3 colors available [BL.RX.0029]
Concert ・ Vine

A fashionable school bag with a calm color and a vine-like engraving on the side.
The design is perfect for untake style.
| | | |
| --- | --- | --- |
| 101BK black | 110NB navy | 117K khaki |
・DESIGN・
Discerning design
 ・USABILITY ・
Ease of use is gentle
USABILITY 1

    Back can shoulder belt to reduce the burden

Raise the base vertically,

Eliminates the gap between the upper part of the body and the body. 
USABILITY 2

 Automatic lock lock

 A two-stage adjustable lock lock is used for the lock.

Insert the metal fittings into the twisted part,

Equipped with a function that closes with a light push.
USABILITY 3

    With a shape that distributes the weight of the school bag over the entire back 、

It fits your body.

Uses a material with excellent breathability and antibacterial properties.
USABILITY 4

Naskan on both sides

Naskan, which allows you to hang simple things, is installed on both sides.

The spring part spreads like a feather,

There is no need for force when opening and closing, and there is no need to worry about pinching your fingers.
USABILITY 5

Large gusset entrance reinforced structure Supports A4 flat files

Near the entrance of the large gusset, which is the most burdensome for storage,

Reinforcing material is installed inside so as to surround it.

Strength of the entire school bag while maintaining suppleness

Raise it to prevent it from losing its shape.
USABILITY 6

D-can for security items

Hanging a security buzzer, horn, etc. on the upper part of the shoulder belt

D-can Installed. By installing it on both sides, it can be used on both sides.

Coulomb original parts that are particular about design.
・ACCESSORIES・
accessories
| | | | |
| --- | --- | --- | --- |
| packing box | Warranty | boot bag | cover |
◆ Delivery method We will deliver by Yamato Transport / Sagawa Express / Japan Post. (Free shipping nationwide)

◆ Shipping time It takes time for the Coulomb school bag to be delivered. The shipping time depends on the type and color of the school bag. Usually delivered from 3 to 5 days (special situations are delayed by 5 to 14 days). Please be assured that we will contact you by email as soon as we know the slip number.
* Please make sure that you have received the e-mail from us and that you have not received any junk e-mail.
[x] Line breaks
Replace with tag [] Replace URL with link tag